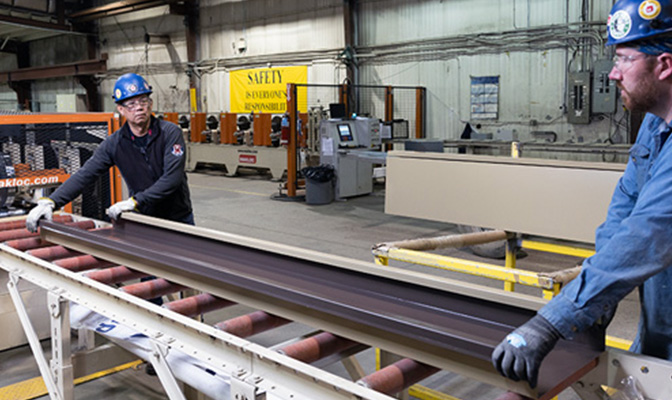 Our custom metal fabrication services are a crucial component of our structural steel building solutions. With state-of-the-art equipment and a team of skilled metal fabricators, we are able to produce precision-made, quality metal components for a wide range of projects. Our metal fabrication services include cutting, bending, and shaping metal to meet exact specifications, including custom roll forming for multiple building applications.
Advanced Roll Forming Capabilities
Cladding and Sealed Liner Roll Formers profile sheet metal for cladding and liner (MC914 and ML762) as well as apply caulking for sealed liners
Purlin and Girts Roll Former can roll 12, 14, and 16 gauge steel with drill attachment holes and cuts to length
Self Frame Panel Roll Former rolls 3" and 4.5" panel ribs with profiles pre-painted flat stock into self frame wall and roof panels.