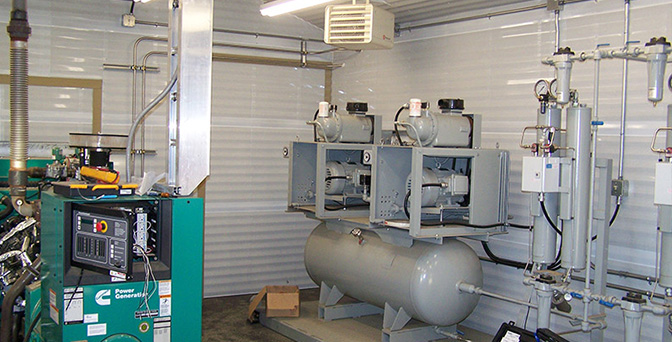 The industrial sector encompasses a broad range of businesses, including manufacturers, metal fabricators, mechanical contractors, facilities and more, all of which require dependable and versatile infrastructure solutions. Makloc's modular and rigid frame structures cater to these diverse needs, offering customizable buildings for various applications, such as equipment shelters, control rooms, and temporary facilities. A key differentiator for Makloc is our in-house engineering team, which works closely with clients to customize and fine-tune designs, ensuring optimal functionality and alignment with project requirements. With Makloc's comprehensive suite of products and services, industrial sector clients can trust in our ability to deliver high-quality, cost-effective, and adaptable solutions that meet their ever-changing demands.
Industrial Build Quality
From Start to Finish
Streamlined project execution: Makloc's modular solutions simplify the construction process in the industrial sector, providing a seamless, end-to-end experience that saves time and resources.
Flexible configurations: Our modular structures can be customized to suit various industrial applications, such as equipment shelters, control rooms, and electrical houses, ensuring a perfect fit for each project.
Reduced downtime: Makloc's efficient manufacturing, transportation, and installation processes significantly minimize downtime, enabling industrial operations to continue with minimal disruption.
Adaptable and expandable: Our modular solutions offer the versatility to adapt to changing needs in the industrial sector, allowing for easy expansion or reconfiguration as project requirements evolve.