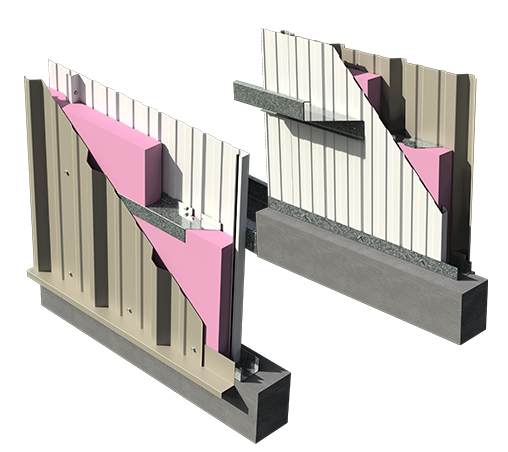 Wall and Roof Systems
Makloc Building's offers a complete line of wall and roof systems for our various building styles. Rigid Frame and Self Frame metal buildings are unique in their design and therefore require different wall and roof systems. In addition to the systems that Makloc manufactures in-house, we are able to integrate a wide range of alternative systems, when required.
In addition to our proprietary Self Frame metal building panels and liner, Makloc offers MC914 Cladding and ML762 Sealed Liner for Rigid Frame Buildings!
Makloc Cladding and Sealed Liner System for Rigid Frame Buildings
The Makloc Cladding and Sealed Liner system for rigid frame metal buildings provides a high quality, cost effective alternative to traditionally out-sourced, long lead time products. Our MC914 Cladding is available in 22, 24, and 26 gauge steel to cover a diverse range of industry standards. Makloc's ML762 Liner comes with a factory caulked vapour barrier for reduced install time and is available in 24 gauge solid and perforated steel.


Makloc Ribbed Wall and Roof Panels for Self Frame Metal Buildings
The Makloc Self Framing design comes in a 3″ and 4-1/2″ rib to accommodate a wide variety of building sizes and shapes. All building designs are reviewed against climatic data of their end location so that we can ensure the building is optimally engineered to suit its application. Check out our panel colours page for a list of stock and available panel options.